This office chair features the most original, elegant and robust sporty design ever. Designed as an ergonomic chair office, it can also be used at home. It is sturdy, beautiful and comfortable!
Pro is the ideal chair for those looking for an office chair different from traditional office chairs on the market. Made of faux leather, it is equipped with ergonomic armrests, rocking system and a reinforced padding for extra comfort. Say goodbye to back pain when you are working at your computer!

Technical features:
- Increased padding making the seat very comfortable
- Fabric: faux leather
- Perforated faux leather inserts for increased breathability
- Extra comfort thanks to the ergonomic shape of the back and seat
- Ergonomic armrests
- Very sturdy cross base, equipped with 5 double wheels
- Continuous height adjustment by a gas piston
- Continuous adjustment of the rocking mechanism according to weight
- Lockable rocking system
- Contrast stitching
- Easy to assemble
- Size: 58 x 63 x 108 - 118 cm
- Colour: as in the pictures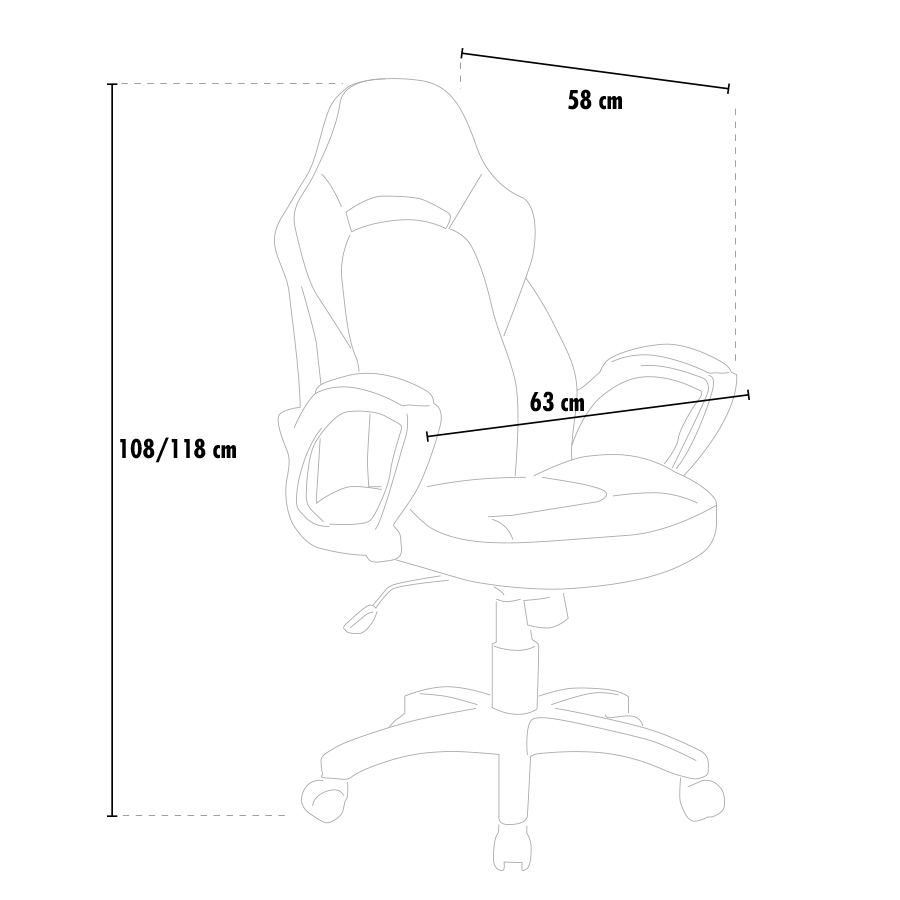 Salva
Registered users can share their experience with this product. Register to access all of the benefits reserved to registered users or click on login if you are already registered.