Our bar stools, Philadephia, is designed for office and home (kitchen, peninsula, living room) and public (bars, restaurants, office, shop, hotel, hotel, pizzeria etc ...). Our high Philadephia stools are sturdy and modern design. The seat of Philadelphia stool is very comfortable and ergonomic, designed for professional use and durable over time. The lever system allows easy height adjustment of the seat with the possibility of a full turn of 360 °, while the backrest and built-in footrest will provide even more comfort.



Specifications, Bar Stool, Philadelphia:

- Sitting area: 46,5x37,5 cm (width x depth)
- Material: PU leather, PVC, Chrome
- Seat height: 61.5 to 82.5 cm
- Overall height: 84-105 cm
- Base diameter: 39.5 cm
- Easy to clean
- 360 ° rotation
- Minimal style
- Back height: 30 cm
- Weight: 7 kg
- Available colors: Black, White, Brown, Red, Acid green
- Easy to assemble, instructions included in the package

Note: The minimum purchase is 2 pieces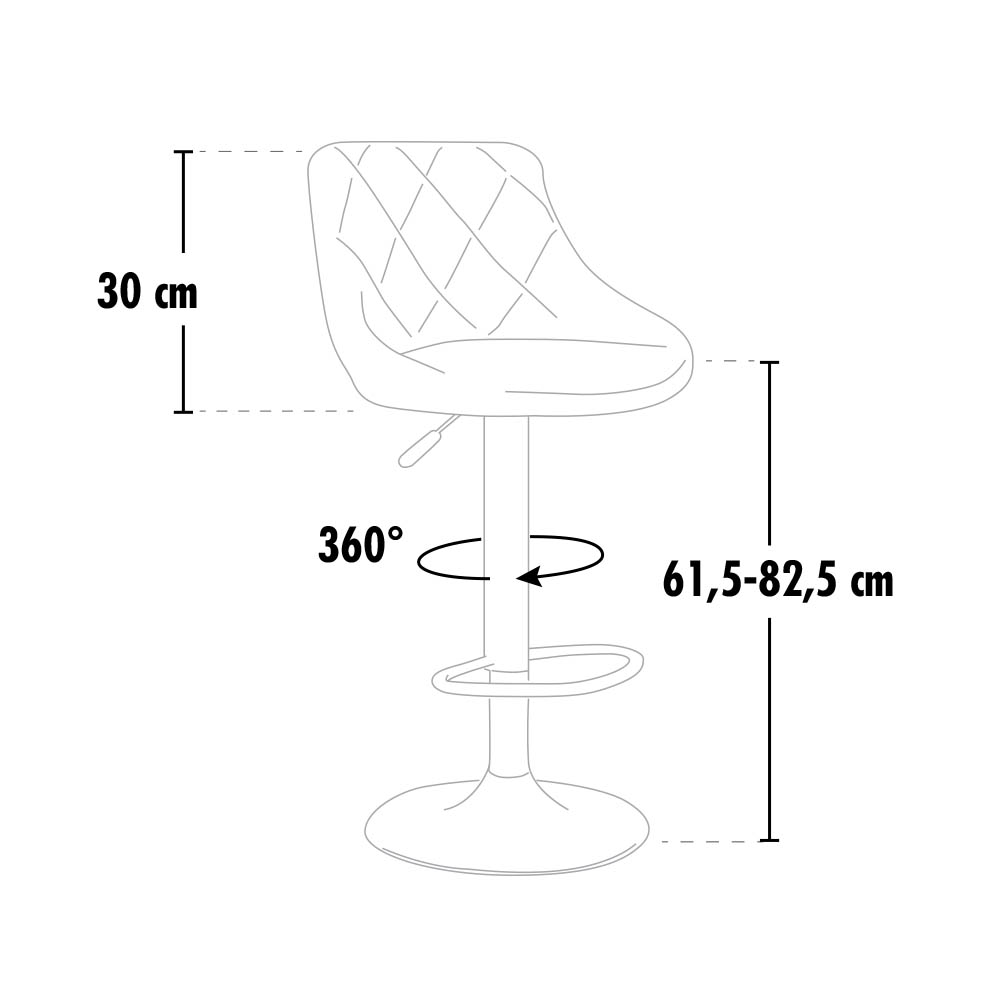 Registered users can share their experience with this product. Register to access all of the benefits reserved to registered users or click on login if you are already registered.