High-quality transparent polycarbonate cafe chairs, also suitable for homes, living rooms and interiors, with a special design, to decorate your home or your cafe, both inside and outside. Special offer: 16 chairs!
Our Dune chairs also have a certification for professional/public use, for their extreme robustness. The product is made in Italy, with high-grade material and the result is clear, both visually and structurally. The chairs are stackable, affordable, modern and suitable for homes, cafe, offices and restaurants.
Dune chair line boasts a traditional and elegant design that can be matched with any décor. The backrest is slightly curved and is particularly comfortable, since it follows the shape of the back.The product is in stock and can be immediately shipped as soon as we receive the payment with express delivery.
Technical features chairs in stock for cafe:

- Special offer: 16 chairs
- Made of high-quality transparent polycarbonate
- Size: 84 x 50 x 45,5 cm
- Made in Italy
- Certified for professional/public use
- Complying with EN 15373:2007
- Stackable
- Already assembled
- Classification of flammability: V2, Flame-retardant
- Weight 3.5 kg (thick and robust material)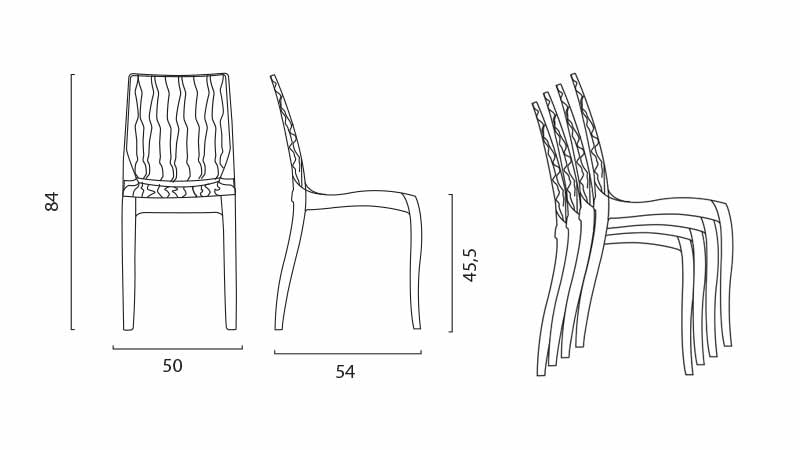 Salva
Registered users can share their experience with this product. Register to access all of the benefits reserved to registered users or click on login if you are already registered.