RICCIONE DECK CHAIR

Professional deck chair for pools, beach resort, hotels.
Very high quality, 3 positions, durable fabric, high capacity.
A real deal by produceshop.it.

- Anodized aluminum frame
- Folding
- Backrest reclining in 3 positions
- Frame Size 40x25mm, thickness 1.2 mm
- Washable Textilene fabric
- Size when open 118 x 57 x 35cm
(back length x width x height from the ground)
- Size when closed 128 x 57 x 5cm
(length x width x thickness)
- Weight 5 Kg
- Note: high quality, tear-resistant seams, attention to details
- Stainless steel screws and sturdy plastic
- Colours: ecru, white, blue, gray.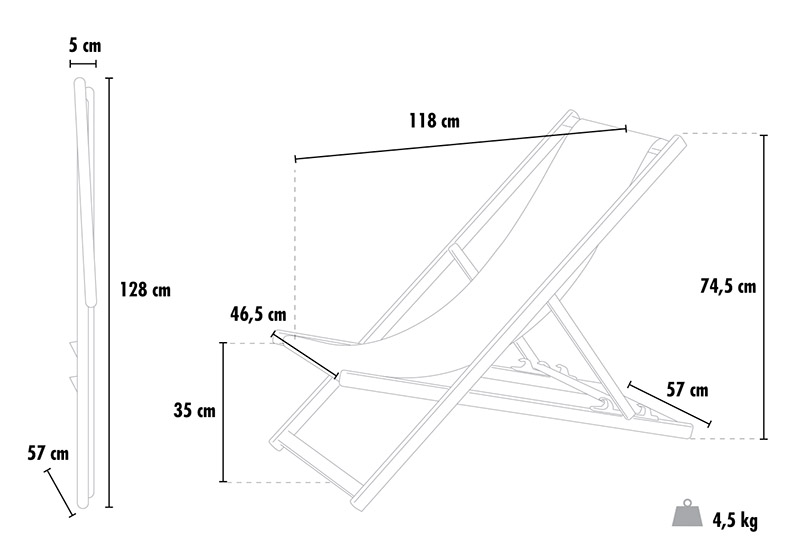 Salva
Salva
Salva
Salva
Salva
Salva
Salva
Salva
Salva
Salva
Salva
Salva
Salva
Registered users can share their experience with this product. Register to access all of the benefits reserved to registered users or click on login if you are already registered.