Our massage chair provides a unique experience. Specifically designed to be highly ergonomic, this chair is suitable for long treatment sessions, such as massages, tattoos, physiotherapy sessions, cosmetic treatments.
It is suitable for everyone as it can be adjusted to any body size, ready to use in seconds and easy to transport thanks to its practical bag.
Included in the package:
- 1 massage chair with padding included
- 1 removable headrest
- 1 bag
Technical features:
Total size: 80 x 50 x 105cm
Size (folded): 30 x 50 x 105cm
Headrest: 28 x28 x 6cm
Chest rest: 26 x 30 x 9cm
Seat: 28 x 32 x 6cm
Armrests: 22 x 42 x5cm
2 footrest pieces: 48 x 18 x 4cm
Supporting up to220kg
Material:
- 100% PVC 4 cm – 9cm padding
- 2,5 cm metal structure, painted grey
- Adjustable plastic headrest
- Weight: about 8,5 Kg³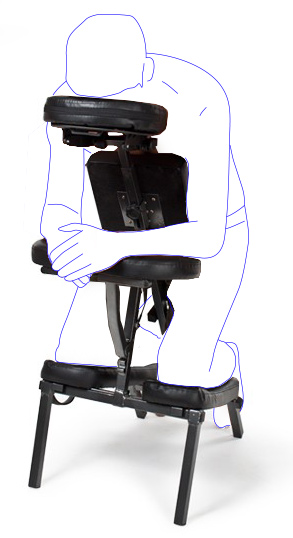 Registered users can share their experience with this product. Register to access all of the benefits reserved to registered users or click on login if you are already registered.