This exclusive 3x3m garden parasol with decentralised pole has a special patented mechanism to open and close it with just one touch.
Its patented mechanism replaces the traditional opening and closing crank.
This hexagonal parasol with decentralised pole, has a special white lacquering, which is ideal for outdoor use and give it a nice effect.
This parasol, with this patented mechanism, does not require any maintenance.
Technical features:
- ONE TOUCH Patented mechanism
- Size of the open parasol: 3m hexagonal
- Pole diameter: 42/34mm
- Height from the ground to the lowest part of the fabric: 220 cm
- Total height of the parasol 245 cm
- White lacquered steel structure,
- Steel screws
- 6 reinforced 18x12mm wind-resistant ribs
- Folding wind breaker
- 200 gr/sqm Polyester
- With its special One-touch mechanism, opening and closing the parasol is a breeze
- High quality opening and closing mechanisms
- The cross base is included
- Unbeatable value for money
- Colour: white or coffee outside
- Weight: 14 kg
- Plates are not included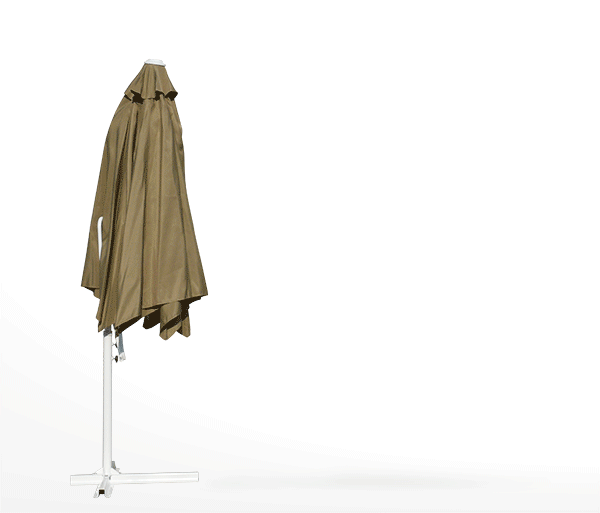 Salva
Registered users can share their experience with this product. Register to access all of the benefits reserved to registered users or click on login if you are already registered.