Our ergonomic and orthopedic wooden chair relieves classical problems deriving from a wrong computer posture. You can say goodbye to back, arm and shoulder pains, because with our chair your posture will be 100% comfortable and correct! In many cases our ergonomic chair is used as a chair for neck and trapezius massage, or by tattoo parlors for back or neck tattoos with the arms of the customer resting on a table.
Technical features:
- Relieves the spine and the neck
- Ideal for any workstation
- Adjustable height
- Foldable and easily transportable
- Quality seam
- Equipped with 4 wheels, which make it easy to move
- Knee support and seta covered faux leather
- Extra sturdy treated wood frame
- This chair is recommended because it ensures a correct posture
- Seta height from 56 to 67 CM
- Knee support width 44 CM
- Seat support width 40 CM
- Weight: about 5 kg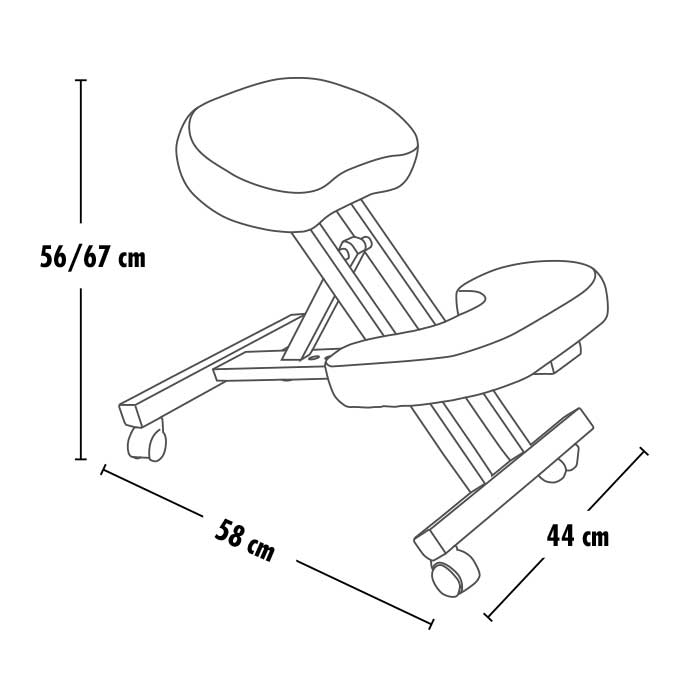 Salva
Salva
Registered users can share their experience with this product. Register to access all of the benefits reserved to registered users or click on login if you are already registered.