COLOURED RESIN CHAIRS
(PRICE INCLUDES 25 PIECES and multiples)

COLOURED RESIN "LINE" CHAIRS (25 chairs and multiples)
- Plastic chairs for bars, hotels, public facilities, beach, gardens, pools
- Sturdy backrest, modern design
- Suitable for outdoor and indoor use
- Stackable, space saving when not used
- Beautiful design
- Polypropylene for outdoor spaces, easy to clean
- IMPORTANT: MADE IN ITALY

- Size 40.5 x 41 x 80cm. Weight 3.1 kg 
(length, width, height)

Note: Unlike other plastic chairs on the market, these quality plastic chairs are very sturdy.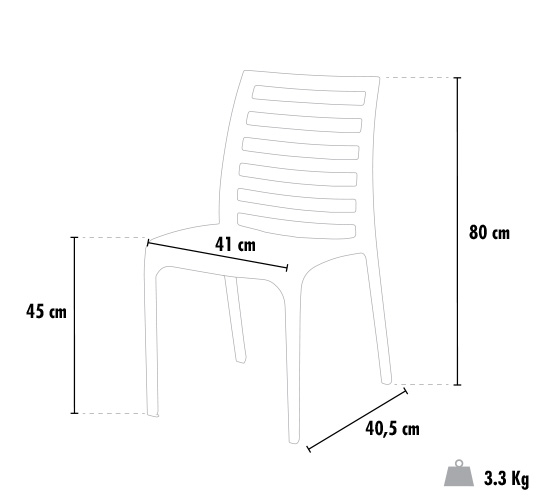 Registered users can share their experience with this product. Register to access all of the benefits reserved to registered users or click on login if you are already registered.